[one_half]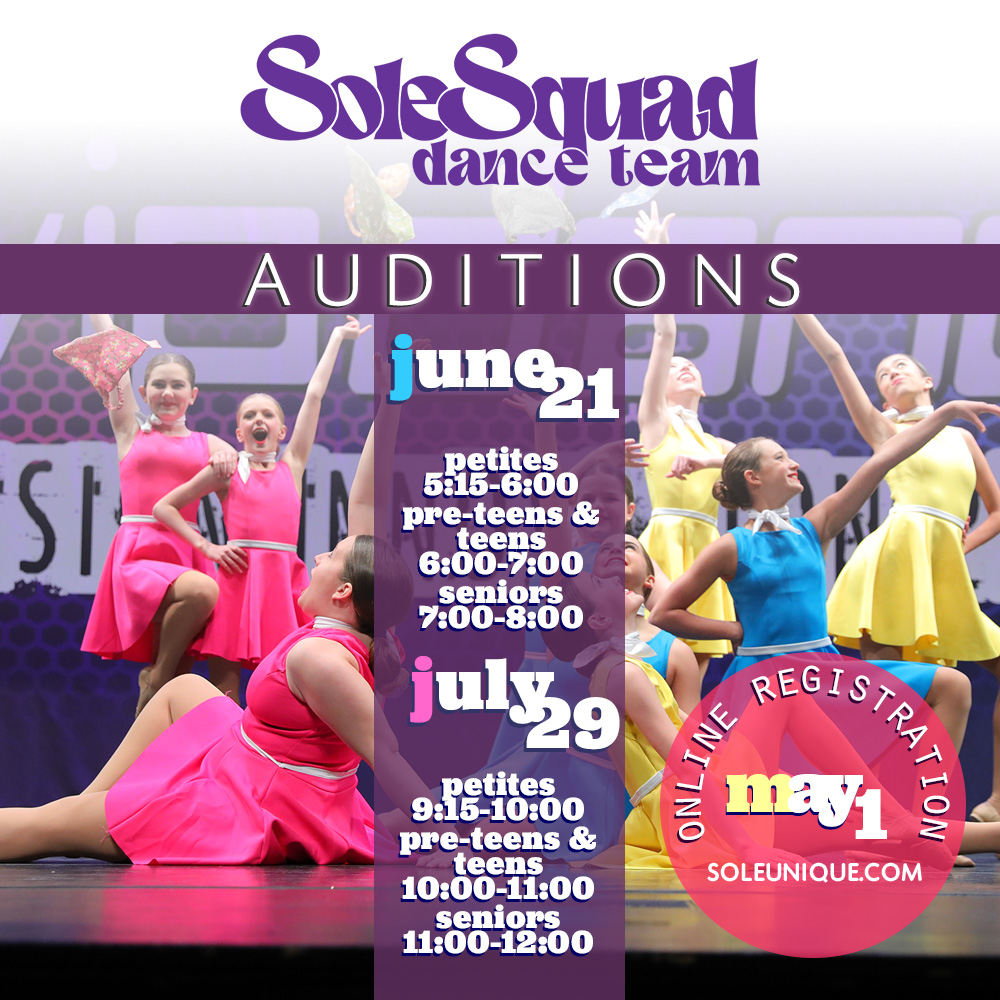 [/one_half]
[one_half_last]
Auditions for placement in SoleSquad Dance Team season 9!
Online audition registration form below.
The Sole Squad is an intermediate-level performance and competitive dance team designed to elevate performance and technique capabilities of young dancers. Our mission is to create a positive team atmosphere for dancers who want to further develop skills, gain confidence, and work closely in groups. We focus not only on the improvement of dance technique, but also on performance and how to communicate to an audience. We are, above all, a team; striving to lift each other to be our best.
For more information or if you have any questions, please contact Heather @ soleunique.com
June 21 & July 29
[/one_half_last]
NOTE:
Please let us know if you do not receive a confirmation email after completing the form below. It is possible that page may go blank with an error message. 
---